Welcome to Reiss Chiropractic
Your Yorktown Heights Chiropractor

Robert Reiss's Practice
has been recognized as one of the top Yorktown Heights Chiropractic practices.
Verified by
Opencare.com
For more information or to schedule an appointment with our Yorktown Heights chiropractor, call 914-261-7534 today!
Dr. Robert Reiss is a chiropractor proudly serving Yorktown Heights and the surrounding area. Our chiropractor and the rest of the welcoming team at Reiss Chiropractic are committed to providing chiropractic solutions to address your unique needs, whether you are experiencing back pain, neck pain, headaches, or even muscular tightness and tension. You may be searching for pain relief after an accident, experiencing an injury, or if you suffer from a specific condition like chronic back pain or a spinal condition. Even if you're looking to improve your overall health, our chiropractor can help you attain your everyday wellness goals! Visit our testimonials page to find out what our patients are saying about our Yorktown Heights chiropractor and our chiropractic care plans.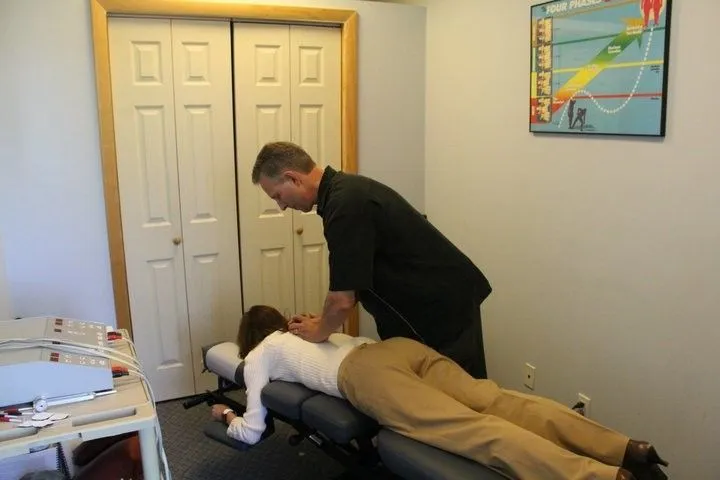 We strive to bring our patients quick relief from first time or long-term pain. Our office specializes in accident and injury pain relief including auto whiplash, workplace injuries, and sports injuries in a friendly atmosphere. We also accept difficult and complex cases. Walk-in patients are welcomed and generally no appointments are necessary. You can usually be in and out in 30 minutes or less
We also offer a series of lectures to the public that are aimed at providing an educational, instructional, and enlightening experience into the world of chiropractic care and healthy living. Through presentation, hands-on demonstration, and audience participation, we strive to broaden our audience's awareness of the benefits of natural healing. Please call the office for a list of topics that are available.
At your first visit to Reiss Chiropractic, Dr. Robert Reiss will explain how chiropractic care works and give you a full evaluation to see if our chiropractic solutions are a good fit to address your needs. If there is a good fit, we can customize a plan of chiropractic care for your condition and health goals.
If you have not been to a chiropractor before and want to find out more, please Email Us or call 914-261-7534 to receive the answers to your questions from our experienced team. We also welcome referrals, so we invite you to share our chiropractic and wellness information with your friends and loved ones.
If you would like to stay informed about the latest in chiropractic care or if you want to start receiving free articles about health and wellness news, subscribe to our bi-weekly newsletter, even if you are not a patient. We also offer a member wellness area which includes our animated exercise videos, wellness articles, and other healthcare resources.
Dr. Robert Reiss
Yorktown Heights Chiropractor | Reiss Chiropractic | 914-261-7534
40 Triangle Center, Suite 215
Yorktown Heights, NY 10598